Project Description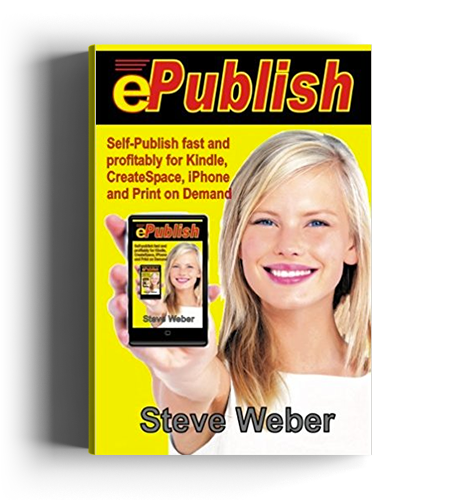 Book Review
ePUBLISH:
Self publish fast and profitably for Kindle, CreateSpace, iPhone and Print on Demand
By Steve Weber
This little book, not even 100 pages of actual content, provides scant but up to date information on the major pointers on ePublishing. This book is best borrowed from a library to get up to speed quickly on a topic. Not worth the space on your library shelf.
Content includes:
Communities trump companies
Dive into electronic text
Publish to the Kindle Store
Target the Mobile Reader
Give it away to prosper
Ready, Aim, Format
Weave your web
Wag the long tail
Rise above the noise
Graduate to print
Write off your expenses
GroomTalent.com recommends this book for:
Basic overview of ePublishing on various formats
Simple layout and quick reading
For more information on leadership and change management, please click HERE.