Project Description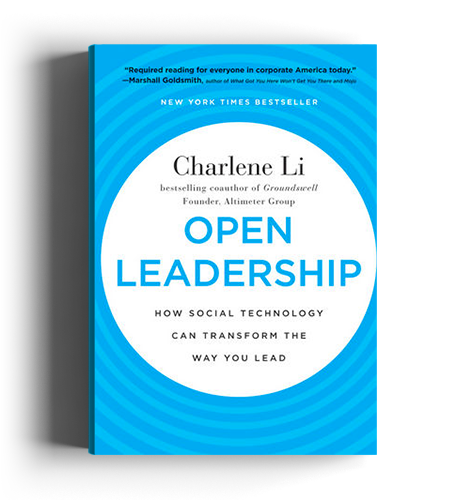 Book Review
OPEN LEADERSHIP:
How social technology can transform the way you lead
By Charlene Li, May 2010
While there are a growing number of books dedicated to discussing the growth and importance of social media, Open Leadership is one of the few and certainly one of the more instructive ones on positioning leadership in the face of the Web2.0 tsunami.
It provides insightful anecdotes of Web1.0 leaders getting the message and benefiting from the personal effort to send a blog or twitter a hungry following. A pleasant read and a must read for those closed to the social media imperative
Content includes:
Why giving up control is inevitable
The ten elements of openness
Objectives determine how open you will be
Understanding and measuring the benefits of being open
Structuring openness with sandbox covenants
Orchestrating your open strategy
Open Leadership: Mind-sets and traits
Nurturing open leadership
The failure imperative
How openness transforms organisations
GroomTalent.com recommends this book for:
The handy delineation of Open Leadership modes into action and decision making
The reminder that nobody knows enough of this to make the rules so just jump right in and be comfortable with failure
For more information on leadership and change management, please click HERE.